Celebrate Earth Day Outdoors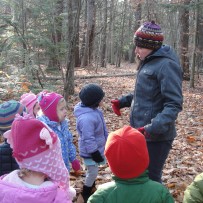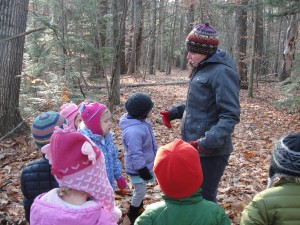 Winfield Children's House is fortunate to have a beautiful wooded campus and playgrounds with mature shade trees and plenty of room to run and play. Across the street, we can access a beautiful loop trail in the Falmouth Town Forest with hills, streams, rock formations, bridges and vernal pools.
As we approach school vacation week and the holidays of Earth Day and Arbor Day, let's reflect on deepening the connection of children to the natural world. One way teachers from the Maine Montessori Institute connect with this issue is through the work of author Richard Louv. His influential book Last Child in the Woods is required reading for the Montessori teacher training.
From his website:
Last Child in the Woods is the first book to bring together a new and growing body of research indicating that direct exposure to nature is essential for healthy childhood development and for the physical and emotional health of children and adults. More than just raising an alarm, Louv offers practical solutions and simple ways to heal the broken bond—and many are right in our own backyard.
Here is video of an interview with author Richard Louv:
What are some of the ways your family chooses to connect with nature? What are some of the benefits it brings to your child?
Here are some local resources that provide ways for families to spend time in nature, grow their knowledge of the natural world and have fun:
Falmouth Land Trust – a listing of trails in Falmouth for walking, biking and exploring
Royal River Conservation Trust – list of preserve land in Yarmouth, Cumberland, North Yarmouth and New Gloucester
Portland Trails – guide to Portland's urban scenic and wooded trails, search option for stroller friendly trails
Gilsland Farm Audubon Center – a gem of a community resource right here in Falmouth! Beautiful, easy trails, great education center with restrooms. Offers preschool programs and summer programs for children and families.