Clean Air Indoor Garden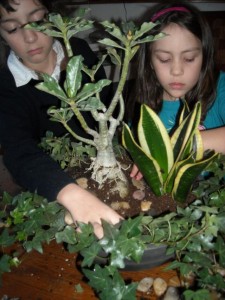 It's not officially winter in Maine for another few weeks, but that winter feeling is in the air. Shorter days, colder nights and less time to play outside after school for the children. While we typically associate gardening with spring and summer, the folks at Kids Gardening have some neat ideas for indoor gardening activities.
Leslie from the Toddler House recommended this website to the teachers at Winfield Children's House. There are great classroom activities and an entire section of ideas for Family Gardening. Follow the link for an excellent post about Cleaning Indoor Air with Plants. A great way to brighten up your home, learn about different kinds of plants and understand some of the qualities of air.